Gaming
The 10 Best Online Racing Games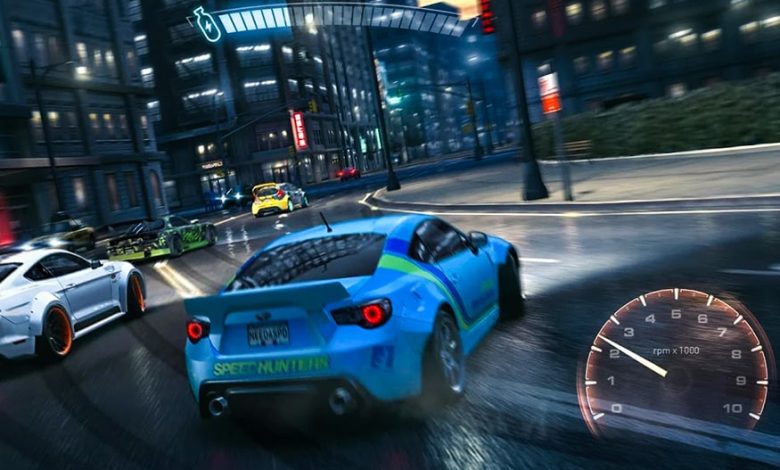 A selection of the most adrenaline-pumping, beautiful and content-rich racing games for PC.
No matter how hard video game developers try to implement truly "smart" opponents, bots still remain in the position of catching up in comparison with live players. This is especially noticeable in races, where AI rivals, due to their insolvency, frankly cheat – they use the so-called. "ketchup" (when a lagging opponent abruptly catches up with a player who has pulled ahead), then they enter the race on obviously more powerful cars.
The Playground Games studio has come closest to creating capable of fair competition computer racers. Its "drivatars", present in the games of the Forza series, study the habits of the players, and then transfer them to the behavior of AI drivers. It turns out such an asymmetric multiplayer , where the player competes with racers who can act like their real prototypes.
However, even the most skilled bots cannot be compared with live rivals, so the demand for online racing among fans of the genre is very high. Racing games are not the most profitable segment of the industry, therefore, there are significantly fewer large-scale MMO projects about cars than the same MMORPGs or multiplayer shooters. Nevertheless, you can scrape together a dozen good network games in this genre: we bring to your attention the top best online racing games on PC.
It is worth noting: the list includes both purely racing games unblocked and projects with a single player campaign and optional multiplayer.
FORZA HORIZON 4
With the release of Forza Horizon 3, the series, previously exclusive to Xbox One, has arrived on PC. Horizon is a massive racing festival, and the players are its participants. Here they will find many activities, ranging from racing races and completing tests, ending with large-scale events like a competition with a jet fighter.
If in the third part gamers competed mainly with the aforementioned "drivetars", then Forza Horizon 4 turned into a real MMO – with an open world , in which there are several dozen racers at the same time, many interesting tests and several hundred cars that can be tuned, customized and sell at auction. Interestingly, the fourth issue of the series can be downloaded absolutely free with an active subscription to Xbox Game Pass .
THE CREW SERIES
Ubisoft's attempt to play on the MMO racing field is not the most successful, but it has the right to life. The first installment of The Crew was criticize for its somewhat primitive "undercover" racer story and a small amount of content, which was later correct by the release of major add-ons.
In the sequel, the developers took into account all the mistakes and immediately gave gamers a quality product: large-scale, diverse and fun. Instead of a police story – fuss around the racing festival, the list of vehicles has expanded with planes and boats, and the territory of the virtual USA has been replenished with new tracks, tests and attractions. As a result, the players got a good racing game that can take several tens of hours.
NEED FOR SPEED ​​GAMES
The history of the Need for Speed ​​​​series is a constant throwing from side to side, from extreme to extreme, ups and downs, bold experiments and attempts to follow trends. The franchise has released both single-player games and multiplayer projects.
Of the latter, it is worth highlighting Need for Speed (2015) – EA's attempt to repeat the success of Underground, Need for Speed ​​Payback – Fast and Furious cosplay, Need for Speed ​​Heat and Need for Speed ​​Hot Pursuit (2010) – an exciting confrontation between street racers and police officers .
GTA ONLINE
GTA Online is not only a multiplayer crime thriller with daring robberies and exciting shootouts, but also a collection of numerous racing competitions, the rules and conditions of which players are free to set on their own.
The usual street racing in GTA Online is unlikely to surprise anyone. Over the years, the game has received many modes, including races on crazy tracks in the style of Trackmania , races with the transformation of vehicles (for example, from a supercar to an airplane), races with weapons and much more.
GRIP COMBAT RACING
An arcade combat racing game inspired by the iconic Rollcage, in which players race futuristic vehicles across a variety of tracks, using everything from pushing opponents out of the way to bombarding them with missiles to win.
In addition, GRIP: Combat Racing boasts a unique feature of local fireballs – they can cling to any surface, be it a wall or a ceiling, which opens up new tactical possibilities for players.
WRECK FEST
A realistic racing game from the creators of FlatOut, in which it is not so much a victory that matters as the condition of the car: thanks to a detailed damage system, cars crumple like tin cans, shatter into pieces and, if the driver is not careful enough, risk not reaching the finish line at all.
Wreckfest offers players several multiplayer modes, including the usual ring races and crazy fights for survival .
Also read : The 05 best free driving games for PC
DIRT 5
A fun arcade racing game from the popular DIRT series . In addition to an exciting story campaign, players are waiting for numerous online modes in which you can compete with live opponents. And that's not all: DIRT 5 supports a custom route editor that allows you to create unique routes and share them with the community.
TRAIL MAKERS
In this game, you create your own racing cars in the constructor. The choice is large – you can build an ultra-fast car, a powerful SUV, a submarine , an airplane and even a rocket! And you can try out each pepelats on the track, and if you wish, you can also compete with rivals online . But do not forget – as you build, so will you go: invest a little strength and patience in your creations so as not to trail among the lagging behind.
DRIFT 21
It is easy to guess that the DRIFT21 game is meant to be drifting . Here you will tune your racing car and test its abilities on the twisty roads of Japan . More than ten licensed cars are available in the game, several modes, including online races, as well as thousands of spare parts, a detailed auto tuning system, visual tuning and realistic driving physics . If you can't live without the ability to skid, then this game is for you.
CARX DRIFT RACING ONLINE
An online drift 3d racing games unblocked with a very high user rating on Steam . CarX Drift Racing Online immerses you in the world of drifting: you buy and customize a car, take it to the track and try to beat all rivals in exciting races. The game has representatives of the Soviet and Russian car industry, and one of the DLC is dedicate to St. Petersburg, adding tracks with the sights of the cultural capital. A very detailed and realistic simulator that will certainly appeal to fans of online competitions.