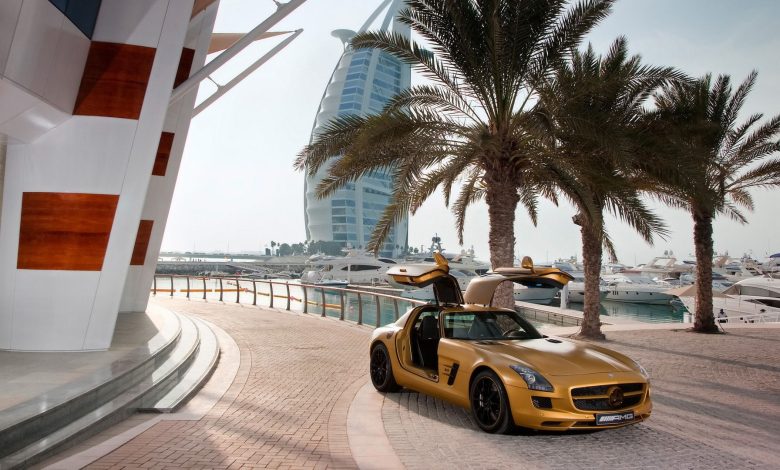 You can rent a car in Dubai, whenever organizing a trip to UAE, which can give you a facility to tour the desert city of the coast at your leisure. Being this city, one of the five important cities of the United Arab Emirates , Dubai is a unique mix of lifestyles, between cultural, Arab and Indian. To rent a car in Dubai , you have to obtain an International Driving Permit (IDP). You can present your license to rent the car you want, follow these steps to make the process easier.
Reserve your car before or after your arrival in Dubai . There are a wide variety of car rental companies that you can choose from.
If you want to showcase your cruising skills, you can take your sports car such as a Lamborghini rental Dubai to Dubai Autodrome, as it's the only place for max speed driving,
it is almost 5 km long.
Present your driver's license and International Driving Permit (IDP) when reserving your car . It is not necessary to apply for a temporary driver's license as this is only necessary if you are driving your own vehicle.
The process is simple . Pay the rental fee, sign the rental agreement, and collect your car.
Information on driving in Dubai
In the United Arab Emirates you drive on the right side and overtake you drive on the left.
It is important to know that the traffic accident rate is one of the highest in the world and is one of the main causes of death, since drivers tend to go at high speeds, especially on highways and interurban roads.
In the event of an accident, notify the police and do not leave the place until they come. In Dubai, vehicles that have had the accident must also be moved off the road to wait for the police to arrive.
The tourists should know that in case of a fatal accident that ends in tragedy occur, relatives of the victim may require financial compensation.
Taxi fares are very low and it is not worth hiring a car in Dubai , unless it is to visit nearby places. If you decide to do so, you should know that the insurance only covers accidents that occur within the United Arab Emirates, so if you visit another nearby country you must inform the company and pay a fairly high supplement.
As for the car rental companies in Dubai, they are very numerous and can be managed either when you get there, or from your country of origin through the Internet.
Renting a Car in Sharjah
Renting a car at Sharjah airport is quite complicated and expensive. Many car rental companies offer pick-up services, but airport car rental is always expensive. To save a few extra pennies, do your homework before you travel and get the best deals on different UAE car rentals.
If you are planning to visit this beautiful city, be sure to search for some Dubai car rental agencies. Car rental options are flourishing in the UAE, as residents and tourists of this country are crazy about cars. So to rent a car in Dubai for the duration of your stay is the best option.
Renting a car is not that simple. You must send the deposit and the car rental expenses together with all the necessary documents. Read this comprehensive guide to learn every crucial detail before renting a car.
Tips for renting a car in Sharjah
Bring the right documents
Security deposits
Be aware of the car rental regulations
More information on car rental insurance policies
Choose the right car according to the length of your stay